September 21, 2010 by: Catherine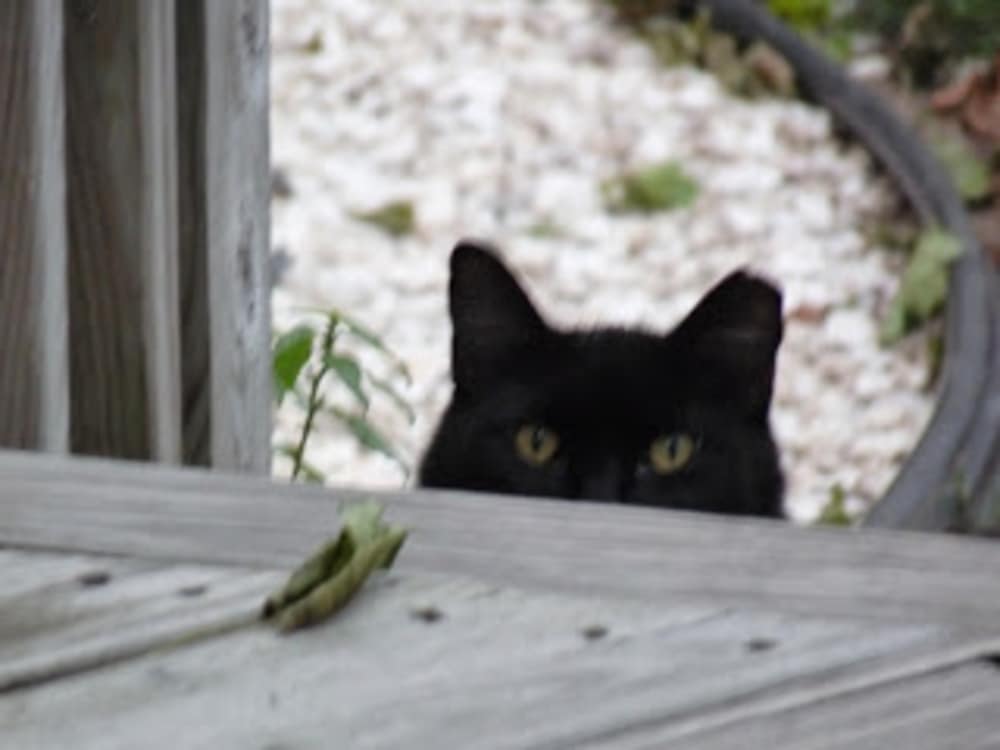 GHOSTS AT THE J. D. THOMPSON INN BED AND BREAKFAST?
Southern Ocean Paranormal Research and their crew of nine investigators recently visited the J. D. Thompson Inn a Jersey Shore Bed and Breakfast to search for paranormal activity. Did they find the ghost of J. D. Thompson, Pirates, Stage Coach riders? See the attached article from the Asbury Park Press and Tuckerton Beacon to find out what they had to say. They are still reviewing their findings so check back to see more on what they found at the Inn or come see for yourself!
Photo is of a neighborhood cat who is a frequent visitor to the Inn garden.
Catherine and Lorenzo Lauro
Owners and Innkeepers
J.D. Thompson Inn
your Jersey Shore Bed and Breakfast